April 15th, 2022 by index
German midfielder Sami Khediraplayed for TV Oeffingen before signing for the youth team at VfB Stuttgart in 1995. He was promoted to the Stuttgart first team in the opening weeks of the 2006/07 Bundesliga season by manager Armin Veh. Sami Khedira made his Stuttgart debut as a substitute for Antonio da Silva during the 2-2 draw at Hertha Berlin on October 1, 2006.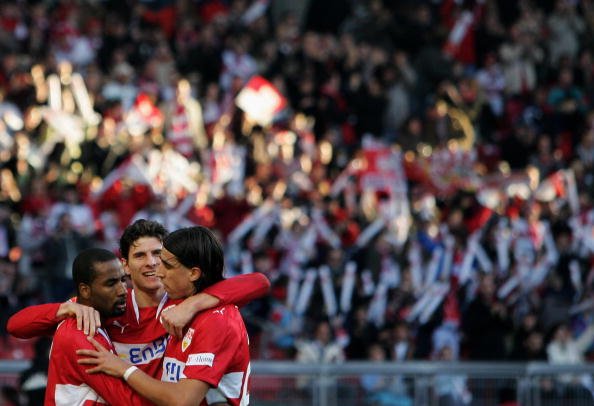 Sami Khedira scored his first pair of goals for Stuttgart during the 3-0 home win over Schalke 04 on October 29, 2006. He signed his first professional contract at Stuttgart on January 29, 2007 until June 2009. In the final game of the 2006/07 season, Khedira scored the winning goal as Stuttgart came from behind to beat Energie Cottbus 2-1 and become Bundesliga champions for the first time in 15 years.
Read the rest of this entry »